About
Albury Books is something different. It's not a service provider, it's a fully-fledged publisher, with all the capabilities you would expect from one.
But unlike traditional publishers, we don't think that only we know best. Nor will we make you promises we can't keep. What we will do, is to provide you with access to the publishing tools and platforms you want and, if you ask, we'll give you advice that we've gathered from our decades of publishing experience.
So here you can start to find out everything you need to know about Albury Books, who we are and how we work.
If there's anything we haven't covered on this page, then it's either on the "Why Albury?" page or on our page just for authors, the Author Centre. And if you still can't find what you're looking for, then please contact us - we'd be happy to help.
Who we are
Working from our lovely offices in rural Oxfordshire, Albury Books helps children's book lovers everywhere accomplish their dream of publication, by providing a platform with all the tools (and background knowledge) they need.
We know there is nothing better than seeing an idea become a reality, so that's what we do. We make books!
If you have a brilliant story, beautiful illustrations or even just a bright idea, we'll talk to you. We'll give you the benefit of our experience and put you in touch with the right people to make your vision a reality.
As well as working with new authors and illustrators, we also work with established ones, helping them to regain creative control over their books by publishing with us.
To find out more about how we publish, and how it can allow you to realise your dreams of publication, read on about How We Work.
How we work
At Albury Books we help talented creatives achieve their dream of publication by working with them to publish their books.
Our collaborative approach to publishing is unique - we work with our authors and illustrators to help develop and design the book that they imagined, not the book that we imagined for them.
We call ourselves a 'collaborative publisher' because we are dedicated to the idea that each of our authors and illustrators should be able to publish the book that they want. However, we also know that the idea of publishing can be a bit daunting. So, we collaborate with our authors to provide them with a supportive environment in which they can utilise the professional publishing services we have available, in the way that they want.
This ensures that our authors have the final say over how their book will look and feel, right down to font and paper type – although we won't leave our authors to decide these things on their own! We are always here to guide, advise and help.
This is what distinguishes us from other platforms. We offer the whole process - from editing to illustrators to layout to art direction, from ISBNs to registration to revolutionarily high-quality print-on-demand or short print runs or co-edition deals or marketing campaigns or submissions for awards or, or, or...!
Finally, each book published by us is listed for sale in our online store, providing our authors with an easy and immediate platform for sale.
Why us?
With so many options available to authors and illustrators, picking the best solution for your own book is understandably daunting…
Here at Albury Books, we take the time to talk to you and to find out what it is you want.• Do you need help with illustrations, stories or art direction?• Or do you simply need someone and somewhere to publish your books?• Or maybe you need somewhere where you decide how much you want to sell them for and in what countries?• Do you want to promote your own books or do you need help?
Just think of what you need, send us your questions, and we'll come up with the solutions, to ensure you can make the most informed and confident decision.
When you work with us, you can access the full range of professional publishing services. Your book will receive the same treatment that it would at a traditional publisher.(Actually, it'll be better, but we don't like to blow our own trumpet too much…)
On top of this, the production options available are virtually unlimited - we can produce anything from a simple ABC board book to a flashing, sparkly, pop-up castle book!
To find out more about Albury Books, when you're ready to ask us more, just contact us
Key advantages
The advantages of publishing with us are huge, but one of the most attractive elements is the control we give you over your final book. You can be confident that your book will accurately reflect the ideas you have, not the ideas of your publisher - a common pitfall with traditional publishing.
With our collaborative style of publishing, we work in harmony with our authors, providing them with access to all the traditional and professional publishing services:
• Copyediting• Illustration• Design• Typesetting• ISBN• Production• Promotion• Distribution• Royalties• Rights
Access to all of these services means that each book we publish at Albury Books receives the attention to detail that it deserves.
In addition to these services, you will also have the advantage of being listed for sale in our online bookshop, ensuring that your book is always available for purchase. This will also allow you to link to our shop from your personal website or blog, making selling your book easy and hassle free.
A publishing tale
Once upon a time, in the not too distant past, the publishing world was a very different place. High up, in their tall, fortressed towers, guarded fiercely by a pack of menacing agents, editors held the ultimate power of selection.
"We already have one like this on our books", they would say, before sighing with feigned regret, "It's a shame though, it has potential."
Then, with a click of fingers, the manuscript would be passed off to some poor, tired intern to deal with.
"Standard rejection letter please, we have no time for individual responses. Keep them guessing!"
As the weeks of anticipation passed, finally the hopeful author would receive their 'standard rejection letter', from one, two and three, then four, five and finally six, publishing houses.
"What now?" The author would say, hope fading in their heart. "That's all of them. Maybe I'm just not meant to be a published author".
And so, the tale ended, their hopes crushed.
Except... times have changed, and the traditional publishing route is no longer the only road open to aspiring authors.
Now, in the dawning of a new era, authors, illustrators and those with inspired ideas, have another option. Click Publish me! to find out more.
Publish me!
Albury Books is not self-publishing, as you know it. We are not a vanity-press. We don't publish everything and anything that comes our way.
If we publish your book, it will nestle among our other wonderful titles, all of which are selected on their merits alone. Some have been published before, elsewhere. Many have won prizes and been sold throughout the world. But one thing they all have in common: the author and the illustrator want to keep control.
If you think you have a book that no-one else has shown the right kind of interest in.If you have a book that's been left to languish on another publisher's unloved shelves.If you know, that with the right help, you could do a much better job with your book, than others could... then talk to us.
Author Centre
Welcome to Albury Book's Author Centre!
In our Author Centre you'll find answers to many of the most commonly asked questions. And if you can't find the right answer, or even the right question, then drop us a line and we'll update this page with your ideas.
We've also posted some Useful Links to help those looking to publish without a traditional publisher. Again, if you think there's a link we should be sharing with others, then drop us a line and we'll update those too.
We also feature an Author News section on our Blog. This is where you can keep updated on all the latest news about books we've recently published, upcoming releases and what our authors are up to now - including information about author events, such as book launches and signings.
If you would like more information about Albury Books, our brilliant authors and illustrators, or you're thinking about publishing with us, then please contact us, we'd love to hear from you!
Submission Guidelines
Useful Links
➢ Better Business Bureau
The Better Business Bureau keeps an eye out for publishing scams. Albury Books currently has an AAA+ rating.
BBB - Background on Vanity or Subsidy Publishing
➢ Writer Beware
Writer Beware, a site affiliated with the Science Fiction and Fantasy Writers of America, is probably the most exhaustive resource for authors interested in the distinctions between the various types of non-traditional publishers. It also contains invaluable information on publishing scammers.
➢ Preditors and Editors
Preditors and Editors is a compendium of information for the writer looking to be published. It is a vast archive and covers literary agents, editors, publishers, and more. It provides subjective ratings on publishers and others
➢ Book Making
Michael N. Marcus's acerbic and entertaining blog crusades for true self-publishing, noting that self-publishing by using a 'publisher' is a contradiction in terms. His book Become a Real Self-Publisher: Don't Be a Victim of a Vanity Press provides a blueprint for the stalwart author who really wishes to go it alone.
➢ POD, Self Publishing & Independent Publishing
Based in the UK, Mick Rooney's extensive blog documents and critiques many of the players of the self-publishing ecosystem. He is a true advocate for self-publishing and exceptionally thorough in his analyses.
Rights FAQ
➢ What is 'copyright'? Copyright is a legal enactment that gives the creator of an original work, exclusive rights to it. This prevents people profiteering from your original work by, for example, stealing your ideas, or reproducing or adapting your work without authorisation. Copyright is represented by the © symbol.
➢ Who owns the rights to my book(s)? You do. Our authors and illustrators retain all their rights to the original content of their books. Albury Books merely retains the rights to our formatting and layout of your book, as well as the ISBN in the event that you republish elsewhere.
➢ Who owns the media and merchandising rights to my book(s)? You do. Our authors retain all the rights to the content of their book and they are free to pursue any media or merchandising contracts that come your way.
Print FAQ
➢ What is Print on Demand (POD)? The POD that we use is a high-quality service that allows small publishers and individual authors and illustrators to print books in small numbers, or even individually - only once they've been bought. Using POD is a cost-effective solution as it eliminates the need to hold stock and reduces the risk of wastage.
➢ What is short run printing? Short run printing is an alternative to POD. It's usually a minimum print run of between 50-500 copies, dependent on the book specifications. This option allows for higher printing and manufacturing specifications and is ideally suited to colour picture books, or for those who have more advanced elements to their books, such as pop-up pages.
➢ What is long run printing? Long run printing usually refers to print runs of over 1,000 books. This option allows for the lowest production cost and the greatest selection of printing and manufacturing specifications. This option is rarely used for small publishers and individual authors and illustrators, unless they already have a large, dependable readership.
Sales FAQ
➢ What is an ISBN? An ISBN, or International Standard Book Number, is an individual 13-digit number, accompanied by a barcode, which is used to identify individual books.
➢ Do I have to have an ISBN? There are sometimes circumstances where an ISBN isn't needed, for example if the book is for private use, although one can always be purchased later. However, it is necessary to have an ISBN for your book if you plan to sell it in bookshops and through online retailers.
➢ So where do I get an ISBN? We give you an Albury Books ISBN.
➢ Where will my book(s) be available to buy? Your books will be available here for sale in the Albury Bookstore. They will also be listed on Amazon, Barnes & Noble, and all good bookstores throughout any territory you have the rights to sell in. Oh, and you can sell them from your own personal website. We'll help you set up a Buy It Now button that will do just that!
➢ Will my book be able to be found on the Internet? Your book will be searchable by its unique ISBN number and will appear in web searches, as well as on industry systems. But if you need more, we can put you in touch with Search Engine Optimisation (SEO) specialists whose job is to ensure your books are always top of the internet search rankings.
Genre 1

Genre 2

Genre 3

Genre 4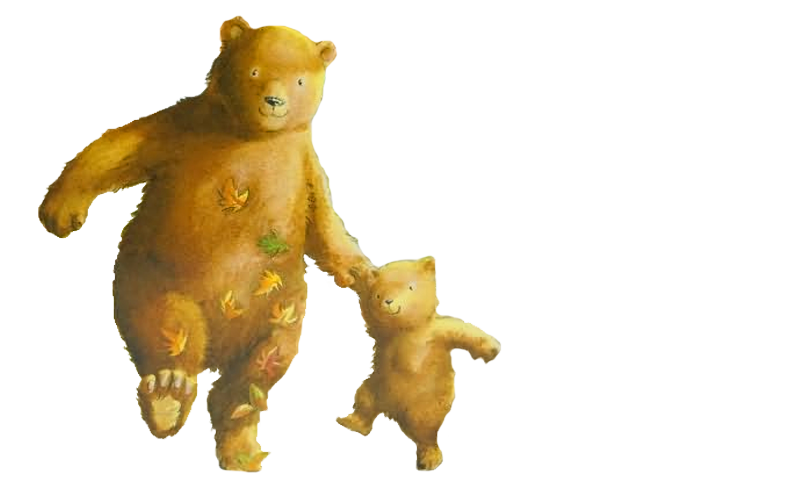 Let Albury Books make your book a reality!
Albury Books
Albury Books is an international children's publishing house with a difference.
We publish some of the most successful, beautiful and award-winning books you can find, and we offer a platform to authors and illustrators who would like to join us.
Click below to find out more!